ROCK YOUR BODY
With my easy eating system and healthy recipes
that will sculpt you from the
inside out!
start now
Fueling with the right balance of nutrients will…
SUPPORT you with great energy all day long
Speed up muscle building and fat loss – especially when combined with

regular exercise

ELIMINATE the need to endlessly count, track or worry about calories,

points or numbers

Help you LOOK and FEEL YOUR PERSONAL BEST… and stay that way -
all while eating foods that taste great!
Push the "easy button" and enjoy

great-tasting food


that supports

your goals!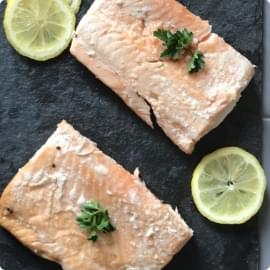 Honey Salmon in Foil
Apple Cherry Green Smoothie
Sweet Potato Turkey Stack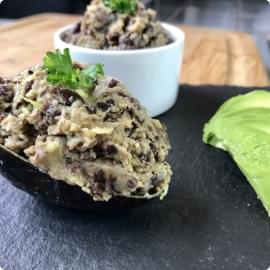 Black Bean Avocado Salad
Want to see better results from your workouts?
Upgrade the
fuel

you're taking in!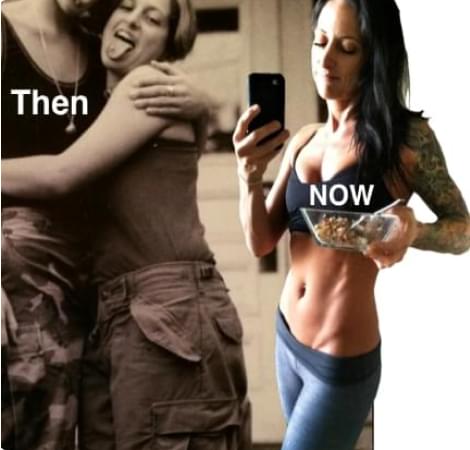 How we prepare ourselves for the workout before we get there (are we rested, are we fueled) and how we take care of ourselves after the workout is over (do we fuel with the right nutrients, do we give ourselves recovery time) determines whether we build muscle and burn fat, or whether we break more muscle down and make it harder for the body to lose fat.
Remember that a workout breaks down muscle tissue and is a kind of stress to your body. It's not until after you are done that the repair and rebuild process can begin.
We can't lose body fat and muscle can't repair and recover without the right nutrient building blocks.
This is so important for women of all ages, but becomes absolutely imperative during perimenopause and menopause as we become more insulin sensitive (meaning high sugar foods trigger fat storage more easily) and we don't absorb the amino acids from the protein we eat as easily meaning we really need to consistently be paying attention to eating a balanced diet that supports our training.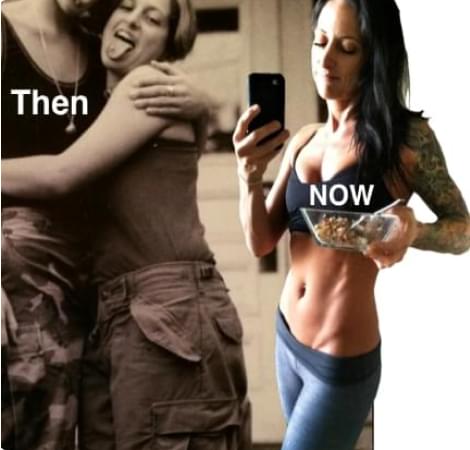 See what pushing the "easy button" with the

Body Fuel System

did for people just

like you…
"For the first time in my life, I can honestly say I'm happy with my body."
This inspiration you've given me has led me to lose 24 1/2 inches and 20 pounds.
For the first time in my life (I'm 23) I can honestly say I'm happy with my body.
- Alicia A.
"Sorry I'm not sorry for Betty Rocking!"
I started the Body Fuel System right after Thanksgiving to guide me through the end of the semester and finals.
When I was done, I used the recipes and principles to guide my meals through my days of work and working out....and oh yeah, endless holiday food!
- Katlyn C.
"5 weeks in and he has lost 22lbs and I have lost 13lbs and so stoked!!"
We decided to make changes in our lives and my hubby found you on the internet.
We immediately bought the Body Fuel System and got started right away.
5 weeks in and he has lost 22lbs and I have lost 13lbs and so stoked!
Proud in so many ways so again, a big thank you for your motivation and dedication.
Betty....you rocked our LIVES!
- Lou H.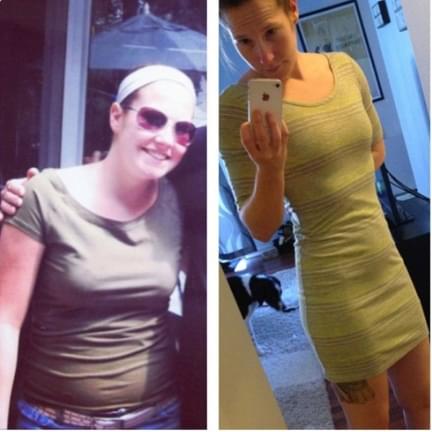 "The Body Fuel System was everything I needed to get over my weight plateau."
I've always hated cooking with a passion!
Not to mention never had any good ideas for meals.
So when it came to wanting to cut fat and tone up I was lost on where to start
The Body Fuel System was the perfect solution for me!
Not only was this plan easy to follow but the meals were delicious!
Everything tasted amazing!!
It was exactly what I needed to get over my weight plateau.
If you are looking for some new and healthy ideas for meals I highly suggest the Body Fuel System!
- Jenna T.
* Individual results may vary and may not be typical or representative of what you might expect.
To learn more about our community's experiences with our programs look at our Testimonial Support page.
If you've been struggling to see results for a while
you've probably had thoughts
like this…
If I could just control my cravings I can tighten everything up…
I just need to force myself to exercise more every day….
I probably need to eat less or count my calories more carefully…
I shouldn't eat bread or drink wine because low carb and low fat is the only way I can get lean…
Other people have an easier time than me because of their genetics…
Now I can't read your mind, but I know that you're
probably nodding your head to at least a few
of those.
The thing is, I've seen so many women get stuck in a vicious "Tri-et"cycle (that's where you "try every diet") and burn themselves out overtraining. By the time they make it to perimenopause or menopause, where their hormones are already changing, they have few reserves to fall back on as they've been depleting their energy stores and missing pieces of the puzzle when it comes to how to support their valuable muscle tissue and metabolic health.
It's time to break the cycle and start to nourish yourself in a
sustainable way. It's time to make the fuel you put in the tank serve
your goals and support your energy

and workouts.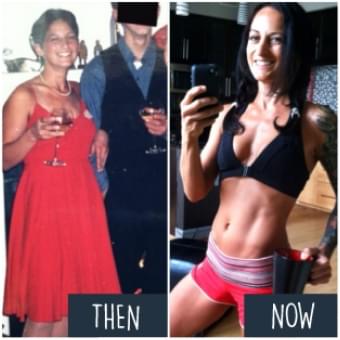 I was stuck in that cycle myself in my teens and 20's. It took education, training, and experimentation to develop a sustainable way of life that worked.
After testing it on myself for over a decade, I began sharing it with my clients and refining it to a science. Seeing people go from frustrated and depleted to energized, strong and flourishing has been the greatest reward!
"I am happy with what I put in my mouth because it shows in my body!"
I just wanted to email you to thank you again – I've been eating clean and training well and not depriving myself, and I legit see my (six) packs coming in!
And some of my jeans fit!
I have a lot to thank you for.
I make your shakes and your other dishes, and I am happy with what I put in my mouth because it shows in my body.
- Dalida I.
"Love my new curves!"
Before and after 4 weeks of the Betty Rocker's Body Fuel System!
My husband did it too!
- Rocio C.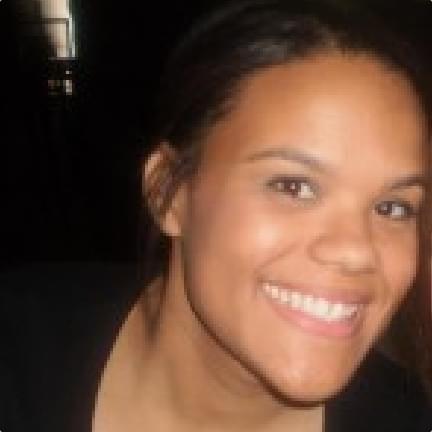 "The green smoothies in this program have changed my life!"
I had a preconceived notion that if I wanted to lose weight, my food needed to be plain and boring, because if not I was consuming too many calories.
Working with the Body Fuel System taught me that calories aren't the most important thing, instead, my focus should be on getting the proper nutrients that my body needs.
I had more energy and push harder in my vigorous workouts.
The green smoothies in the program have made it possible for me to have clean and healthy "fast food" on the go.
They have changed my life!
- Jasmine F.
"I couldn't bust the plateau before."
I work out quite a lot, but it wasn't until I did Betty Rocker's Body Fuel System that I had changes in my middle area.
Seven months post-baby, and happy with this!
- Roslyn R.
* Individual results may vary and may not be typical or representative of what you might expect.
To learn more about our community's experiences with our programs look at our Testimonial Support page.
Life is BUSY and you need flexible options to make
healthy eating SUSTAINABLE.
When you combine a balance of the right nutrients on your plate with an easy way to repeat this process day after day, you will see your body quickly respond.
That's why the meals in the Body Fuel System have all the right nutrients your body needs, and the system itself is flexible and gives you 3 different eating style options for making it happen each week: Minimal, Hybrid and Batch.
You can jump between these 3 styles and use which ever one is best for you on any given week.
Minimal
You need SHORTCUTS to save you time and EATING MADE EASY that gets results - even if you are super busy, don't cook much or are traveling.
Hybrid
You need a FLEXIBLE, easy-to-use guide that helps you stay healthy and get results on a busy schedule. You can do some light prep, but have the flexibility to take the healthy shortcuts in the guide.
Batch
You need an EFFICIENT, simple map laid out to follow so you can conveniently prep your food for the week in one main session and save time all week.
The Body Fuel System™ makes it easy to stay
on track!
It also gives you easy, healthy, recipes (gluten and dairy free,
Vegetarian options too) that taste great so you can support your goals
and feel your best every day…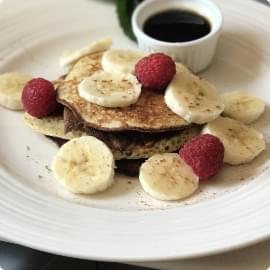 5-minute Protein Pancakes

(Week 1)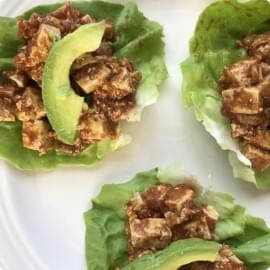 Tofu Taco Lettuce Cups

(Week 1)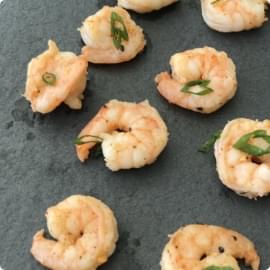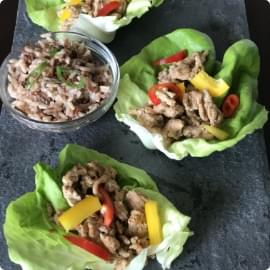 Asian Lettuce Wraps

(Week 2)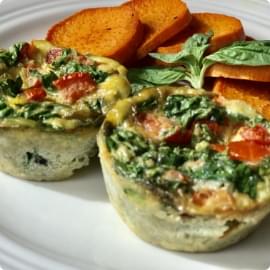 Breakfast Egg Muffins

(Week 3)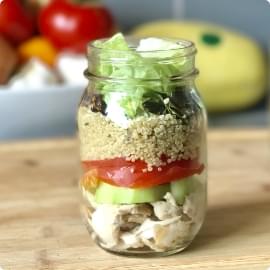 Chicken Salad in a Jar

(Week 3)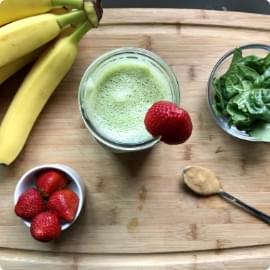 Captain America Green Smoothie

(Week 4)
Pesto Shrimp Bowl

(Week 4)
Ginger Pineapple Green Smoothie

(Week 5)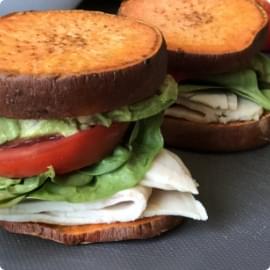 Blueberry Protein Muffins

(Week 6)
Sweet Potato Breakfast Bowl

(Week 6)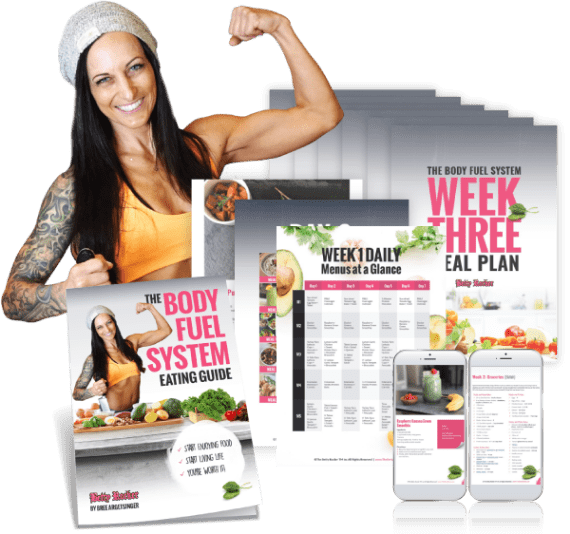 Body Fuel System™ Eating Guide
This is your essential and easy to read guide to nutrition. You'll learn how to navigate eating in all situations, and become a fit, healthy, confident eater!
This guide will empower you to make healthy eating your LIFESTYLE, once and for all!
How to customize the System for your life
How to get lean and fit without counting calories or exercising every single day
The BEST beverages to drink
The SECRETS behind common belly inflammations that lead to hidden weight gain, and how to keep your body safe!
How to kick your metabolism into high gear - even if it has seemed sluggish in the past
How to eat when you're traveling and order while dining out so you don't get off track
How to deal with food cravings
How to SAVE MONEY at the grocery store so you can have more to spend on the new clothes you'll be buying
How to DETOX your system so you can enjoy clearer skin, better energy and more efficient fat burning!
Your Body Fuel System Meal Plans

Here's Whats Included:
#1
3 Eating Style Guides (minimal, hybrid and batch) for each week
Eat healthy no matter your schedule or interest in cooking with our Eating Type System.
Use Minimal if you're new to cooking, super busy, super short on time, traveling or don't want to cook much
Use Hybrid if you like to cook but short on time, like to have a few things cooked but enjoy the flexibility of cooking on the fly
Use Batch if you're comfortable cooking and want to save time by prepping your food in bulk, ready to grab and go!
#2
Weekly Done-For You Grocery Lists (by Eating Type)
You'll have 6 Complete Grocery Lists (customized for Minimal, Hybrid and Batch) so you can save time AND money every week.
Each list corresponds directly with the Recipes, Daily Menus and BONUS Guides to take ALL the hard work out of planning your week – no matter how much cooking you're doing.
#3
Done-For You Weekly Menus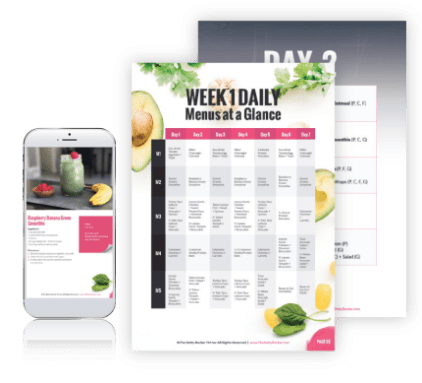 You'll get 6 Weeks of Done-For You Daily Menus so you have an ACTION PLAN for each day of the week. This guide can help you make good choices even when you travel or eat out if you stick close to the suggested guidelines.
Customize it to YOUR schedule, it has room to take days off or accommodate the unexpected. Take ALL the confusion and frustration out of wondering what to eat and when so you can spend more time enjoying your life!
You'll get 6 weeks of Delicious, Easy to Prepare Fat-Burning Recipes that are:
Gluten Free
Dairy Free
Nutrient Balanced
Low Glycemic Index
Include Vegetarian Options
Included follow-along recipes AND complete Weekly Food Prep Guide for speed and efficiency.
WARNING:
THIS System IS NOT for Everyone!
Who is this for?
Well first, let me tell you who this ISN'T for.
If you're trying to "bulk up" this isn't the plan for you. This also isn't the plan for you if you're trying to lose 20-30 lbs in a week. People who use this system have easily lost that amount (and more), but they don't do it overnight, or in a week.
Will this program work for you?
You tell me, will you work for IT? Are you willing to eat real foods, prepare simple meals, either one at a time or in batches? Are you willing to read a few chapters about Nutrition so you can give your body the actual sustenance it craves to do its functions?
Because if you can do these things, this will 1000% work for you.
How quickly will you see RESULTS?
Many of my readers send me a letter during their first week telling me they're sleeping better, their bellies are shrinking, they have lost their cravings and so many more wonderful effects.
But the biggest reason this works is because there is NO ONE SIZE FITS ALL approach to YOUR unique body. This is a blueprint to understanding the language your body speaks so you can move the needle in the direction you want it to go. It's on its own schedule. Following this program will create change – it's up to you how fast that happens.
This is about creating a LIFESTYLE
A lifestyle built on harnessing the abundance of nutrients that CAN and WILL go to work for you to keep your body a lean, mean machine all day long, every time you eat them.
Take a Look at Some of These
Inspiring Messages

From my Thriving Fitfam Community That You Will be a Part of…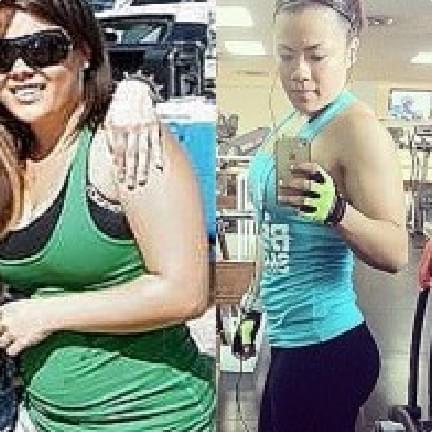 "I lost 6lbs in the first week!"
I needed to let you know that you have changed my life.
I never thought that a "plan" would be something I would stick to or want to stick to because they are all so BORING.
However, yours rocks.
My way of thinking about food now is to fuel my body and not to starve it.
Your recipes are great and have helped make me and my husband be healthier. I lost 6 lbs in the first week!
- Rebecca C.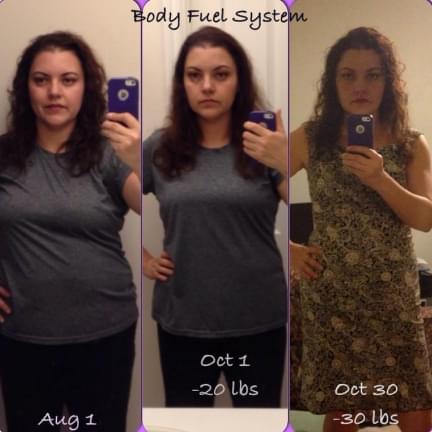 "A new, healthier me!"
Still a work in progress, but I've been following the Body Fuel System and the workouts.
Thank you for your help, to a new healthier me.
The next phase is all up to me. I got this!!
- Veronica M.
"I stopped craving sugar all the time."
The main difference I noticed immediately after starting the Body Fuel System was that I stopped craving sugar all the time.
I still would feel a craving every now and then (especially during emotional moments) but because my body was finally adequately fueled with complex carbs and proteins and veggies on a regular basis I didn't feel that desperation for sugar like I used to.
I read the Body Fuel System from cover to cover and what I appreciated most was not just the incredible amount of information and advice, but the positive message of self-love and acceptance that Betty Rocker was spreading.
- Ashley G.
"I overcame my wine craving."
Week 4 of the Body Fuel System and I feel AMAZING!
I definitely recommend the Body Fuel System, my body feels alive!
Before I started I would have a glass of wine at night not thinking it was a big deal
I worked out, I ate healthy, I CRAVED wine at night.
But now, doing the BFS I realized I wasn't craving, I was lacking.
Now I have lost that crave for wine at night and I can enjoy it when I choose to, and that's a big deal for me.
Thank you Betty Rocker!
- Tekoah C.
* Individual results may vary and may not be typical or representative of what you might expect.
To learn more about our community's experiences with our programs look at our Testimonial Support page.
SPECIAL BONUS GIFTS


When You Start Today!

#1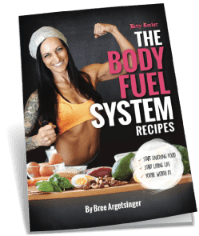 Body Fuel System Cookbook and Recipes Guide
All the delicious Body Fuel System recipes at your fingertips in this amazing cookbook!
#2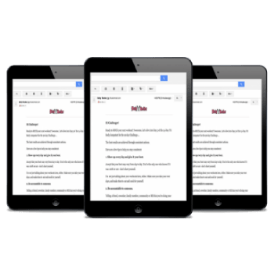 6-Week E-coaching Course
This companion coaching course will help you start the program with ease, and navigate the program successfully.
#3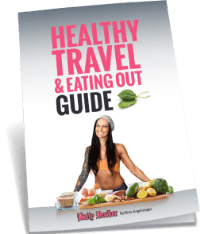 Healthy Travel and Eating Out Survival Guide
An amazing reference that shares my strategies for successfully navigating traveling and dining out.
#4
Eat This Not That Guide
Make better choices from wholesome sources, and avoid foods that seem healthy but actually aren't with this handy quick reference guide.
#5
Resources and Healthy Shortcut Foods Guide
Save time, save money and take easy shortcuts with this helpful guide! This bonus guide will help you use the program with success - even when you are busy and need more flexible options.
#6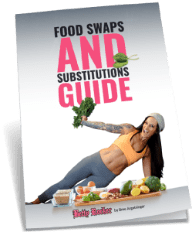 Food Swaps and Substitutions Guide
Help making your meal plans and recipes flexible. Need to swap a food out? This handy guide will help you!
You deserve to feel your best
You deserve to know the REAL DEAL when it comes to the food you put in your mouth – in your KIDS' mouths – in your family's mouths, every day.
Everything I use PERSONALLY and teach my clients is inside this program, and I want you to have it.
How your body looks and feels is a byproduct of how you treat yourself. If you don't have the best information, how can you make the best choices?
I am a very direct person, so I'll be cutting through all the junk to tell you EXACTLY what you need to know about how to combine the foods that trigger your body's own natural fat loss system, shore up your energy, bust cravings, WHEN to eat the right foods, how to be super efficient with planning and prepping – everything you need to EASILY upgrade your lifestyle to the one you deserve – FOR GOOD.
Now It's Time To Take Control.
Join me, and the amazing community of people who are
Getting Fit, Feeling Great, Looking Great, and Loving Life!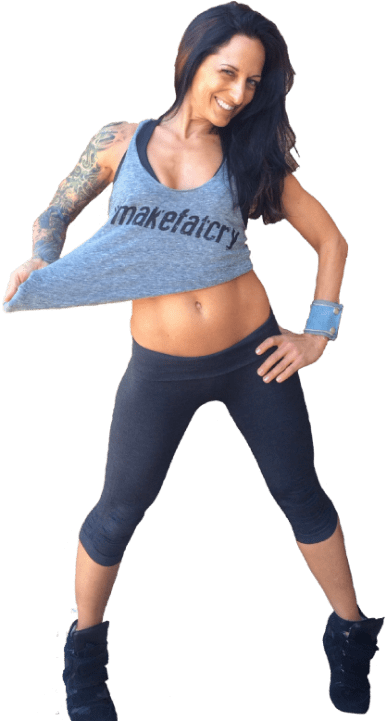 Here's How to Get Started!
So I added up the cost of all of the components of the Body Fuel System, which came to a total of $297 including the bonuses.
I didn't write this program so it could sit on a shelf collecting dust. I wrote it so busy people like YOU could quickly and easily get their hands on the EXACT information you need to take control of your life and start actually enjoying food, loving your body and rocking some serious fitness all over your life!
So I've knocked the price down over 70% off its total value to empower you to spend your money on what we need to make this work – the FOOD! Invest this small amount today in the Body Fuel System and arm yourself with the most valuable part of making this work, the knowledge to eat right for your LIFE!
Body Fuel System
Today You Pay
$67
Save $130
Start Now
For security purposes, all orders are processed on a secure server.
You'll receive INSTANT ACCESS to the Body Fuel System and Bonuses Immediately
After Purchase. This Program is 100% Digital. No Physical Products will be Shipped.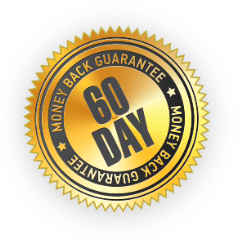 100% Money Back GUARANTEE
I know that this information and this System will have an incredibly positive impact on your life, because not only do I live it, I see it, and I read about it from the people who use it over and over.
But I know you have already been on a journey getting here, and I trust that you know what's best for yourself. At the end of the day, if this isn't the right fit for you, or doesn't create change in your life, don't sweat it. You can return it within 60 days and get your money back, no questions asked.
Bree Argetsinger CEO The Betty Rocker, Inc
Got Questions?
I've Got Answers...
What is the Body Fuel System, and what does it include?
This program will give you a foundation of nutrition and an understand how food works in your body (and how to use and apply that information on a daily basis) so you can…
achieve and maintain your ideal weight
get out of a fat-storing state and into a fat-burning one
feel great about the choices you make with food
and vastly increase your health.
The program does not count calories, or ask you to drink a shake every other meal. It will teach you how to eat in a sustainable, healthy way to support your body's energy, improve your metabolism, boost your immune system, lower inflammation, melt off excess body fat and support an active lifestyle. You'll still be able to enjoy treats and special occasions guilt-free when you have a solid base to draw from daily.
You get a complete, 6-week done for you meal plan. The meal plans include:
Healthy, delicious, nutrient dense recipes made with whole foods (gluten and dairy free, Vegetarian options included)
3 options for each week - 1 if you're short on time and super busy, 2 if you're into doing batch prep, and 3 if you're somewhere in the middle!
Grocery lists for each week
Daily menus for each day of the week
Your program includes a comprehensive Eating Guide, that will teach you how everything works so you can use this information for life.
Here's a chapter synopsis of the Eating Guide, and what you will learn:
Why a System is Not the Same As a "Diet"
Stay On Track: Observe and Report
Getting Started in 7 Easy Steps
Fit, Healthy, and Confident: Dialing in the System for Your Goals
Eating Around Workouts and Rearranging the Order of Your Meals
Protein: The Captain of the Nutrients
Carbohydrates: Thor's Hammer and How to Throw It
Fat: One of Your Most Powerful Allies
Hate Having Superpowers? Don't Eat Greens.
Gluten, Dairy, Food Allergies and Listening to Your Body
"NSA" – How to Create a No-Strings Attached Relationship with Junk Food
How Much Does Eating Healthy Cost?
Six Ways to Win at Grocery Shopping
Dominate Your Kitchen like a Boss
Kitchen and On-the-Go Tools
Making it Happen in the Real World: Time Commitment and -Meal Frequency
Liquid Fuels: High and Low Octane Beverages and How to Use Them
Five Hacks to Crush Food Cravings
Dining Out Strategies
Travel Tips
Dealing With People Who Don't Support Your Choices
You'll also receive some great Bonus gifts!
Dining Out and Travel
Healthy Shortcut Foods Guide
Swaps and Substitutions Guide
Eat This, Not That
What are the foods that I can expect to eat if I follow the Body Fuel System?
You'll be eating whole foods from Mother Nature while you're using the Body Fuel System. Of course you can swap things in that are more shortcut foods, but the more you eat whole foods, the more nutrients your body gets to work with - which works FOR YOU instead of against you.
I've created easy to make healthy recipes in this program that are gluten and dairy free (you can eat foods that contain dairy and gluten if they don't bother you) because these foods often create inflammation and reducing your intake of them, even for as little as 6 weeks, can have a real impact on the health of your gut biome and improve digestion and metabolism.
For every recipe that contains meat or fish, I've created a companion Vegetarian* recipe so you have lots of options if you choose to not eat meat or fish.
Additionally, I've included a Bonus Swaps and Substitutions Guide so you'll have some good ideas of what to use in place of foods that aren't your preference or aren't available.
I always recommend swapping in foods in season when you can, or foods that are on sale to save money.
*This program is not vegan.
How much weight can I lose on the Body Fuel System?
While everyone's body is unique and will have varying results, it's important to understand what's happening in your body as you start eating the way the Body Fuel System is designed.
As you begin to lose body fat, your weight will naturally reflect that, but if you combine exercise with this kind of eating, you'll also add some lean muscle - that will start to change the shape and composition of your body.
Weight is a terrible indicator of body composition. Your weight is simply a number that tells you how much the combined tissues in your body weigh – but it doesn't tell you the far more important thing, which is what those tissues are actually composed of. Muscle and fat are very different creatures in your body. A pound of fat and a pound of muscle weigh exactly the same thing, but they take up very different amounts of space in your body.
So if you are adding muscle to your body because you're following a consistent exercise program and eating in a way that supports that muscle and burns fat (like the foods in the Body Fuel System), you're going to be gaining a little lean muscle and burning body fat.
This is the healthiest and most sustainable way to change your body. When you combine that approach with an exercise program like the ones I create, you accelerate your results massively.
You can achieve your ideal body when you follow the nutritional principles taught in this System - because how your body LOOKS and FEELS is much more important than the number on the scale!
If you don't see your weight drop rapidly but you're taking your progress pics you WILL see your body start to change. Look for those signs. Don't judge the whole, remarkable, complex you by some arbitrary number that cannot take all of your awesomeness into account.
What if I'm not trying to lose weight? What if I want to see more lean muscle definition or gain weight?
Many people who are underweight or lack that lean, sculpted muscle they want to see have not been eating enough of the right foods, and often they haven't been eating and combining nutrients properly.
Once they start the program, they are able to see immediate progress without counting calories, restricting meals, or tracking each bite they eat because giving the body the fuel it needs to build and repair tissue is actually a very simple process. Once they achieve optimal health and their ideal physique, they can make simple adjustments and follow the same guidelines and maintain it.
Is the Body Fuel System for men and women?
Absolutely. It is for anyone looking to learn about food and how to eat it to affect change and a long-term successful eating lifestyle. It's very easy to customize. The portions in the program are recommended amounts, and I provide you with guidelines about how to easily customize it to yourself.
Keep in mind that even programs that count calories specifically can never be exact for everyone, every day.
Your body's needs change based on a variety of factors daily - and what's awesome about this program is that it will allow you to learn your own body without being restricted by a daily calorie number, while building real nutritional knowledge that you can apply for life.
How do I know which eating type I am? What if I'm a couple of them?
You'll know which eating type you are based on how busy you are and how the descriptions appeal to you. The great news is that you can be more than one of the eating styles - you'll have access to all 3 for every week of the system, which will set you up for life!
I often switch between the 3 types throughout the month - minimal while I'm traveling, batch prep when I have some extra time on a Sunday (to shop and prep), and hybrid when I'm home but have a lot going on.
I have some food allergies/sensitivities, will the system work for me?
The Body Fuel System is a great option if you have food allergies. The menus and recipes are gluten and dairy free, and if you have any nut, fruit or shellfish allergies, it is easy to substitute other foods in place of them and still see great results.
To make it easy for you, I've included a Swaps and Substitutions Bonus Guide to help you make changes and get good ideas of other foods to add in if something doesn't work for you.
Is it possible to eat Vegetarian while following the Body Fuel System? What about Vegan?
The Body Fuel System contains Vegetarian options for every meal that has a meat or fish as the main protein, and contains a broad spectrum of recipes made from whole, natural foods - as well as great resources for Healthy Shortcut Foods.
The program also includes a Healthy Swaps and Substitutions Guide that can be super helpful for those with food allergies or preferences. It includes a variety of protein sources that come from plants, fish and meat.
I respect everyone's food choices but this book does not give specific Vegan options.
Does your System track calories and macros?
The Body Fuel System specifically does not count calories. Instead, it focuses on the nutrient density contained in whole foods, and their effect on our bodies. It goes in depth into the macro-nutrients – but not to count them, instead to understand them and combine the properly so you won't have to count.
Many people who count calories endlessly end up feeling restricted and can develop unhealthy obsessions about food, and never really learn to combine the nutrients appropriately, or listen to their body's own biofeedback.
While there is absolutely nothing wrong with knowing your calorie content or tracking your calories or macros and this can be a very helpful process to check in with from time to time, I find it limiting to do endlessly.
The information and meal plans in the Body Fuel System are exactly the kind of information you need to truly understand food and your body – to ensure a lifestyle of food enjoyment and a healthy body that you can be proud of and feel great in for years to come.
Do I have to give up my treats and dessert and wine to be successful with the Body Fuel System?
No! You don't have to give them up. In fact, I've written in NSA (no strings attached) eating days for you so you have room to enjoy your favorite treats. When you eat the right nutrients daily, many cravings and energy highs and lows will disappear.
When you make healthy eating from the right combination of nutrients your baseline, you don't have to worry about the treats you enjoy setting you back. But without that foundation, they always will - and you may be stuck with cravings, excess body fat and erratic energy.
Do I have to exercise for this System to work?
Ideally, everyone should include some kind of healthy activity in their life. You'll hear me say that how we look and feel is a byproduct of how we treat ourselves, and it's true. That's a combination of things, like getting good quality sleep, eating nutritious food, exercising and mitigating our stress.
I invite you to use any of my amazing workout programs in combination with the Body Fuel System for even greater results.
However moderate or extreme your workouts or exercise plan, simply follow the guidelines included in the Body Fuel System and make your baseline around including the right nutrients to support your activities and you will see amazing results!
I want to use the System with my family/roommate/partner …. How do I adjust it for us?
As no two people are identical, the program was written to be flexible. The most important thing to do FIRST is to read the Eating Guide, which will empower you to use the weekly meal plans in the best way for you (and your other household members).
Before going out and buying double of everything on the Batch grocery list, remember you've got several ways to use this program effectively - and I'd recommend this especially if you're planning to use the program with other people.
Browse through the recipes and see what stands out to you. Make a grocery list using one of the blank templates in either the hybrid or minimal sections to write down what you'll want to buy to make the recipes you've selected.
Use the Meal Plan guided weekly menus as a loose guideline for the first week to see some suggestions of what to eat at meal times.
One of the most valuable parts of this is starting to see what nutrients you're including in your meals and what whole food sources they are coming from. The recipes in the plan can be substituted for other foods as long as you're keeping an eye on getting the nutrients you need.
As you start to get familiar and comfortable with this eating style, it will be easier to see how much food you will need to buy weekly, whether you are using the hybrid, minimal or batch method.
You will find that all of the principles about food that I teach you in the Body Fuel System are applicable to us at any age. I only recommend wholesome, natural foods. – that support us at every stage of life – especially during growth! I hear from so many readers that their kids love the smoothies, their husbands love the entrees, and they love it all!
The 6-week portion of the system is a guide, to help you learn to practice and utilize all of the valuable nutrition information in the core of the book. Even if you were doing it on your own, you would make some modifications.
Is the Body Fuel System okay for me if I'm pregnant, trying to get pregnant or nursing?
Yes, absolutely. The Body Fuel System provides a wholesome, healthy eating system that is ideal for anyone who wants to support optimal wellness. The natural, whole foods in the guide will support your body during one of the most important times there is to ensure you're getting plenty of nutrients. You should always consult with your doctor or health care provider when making changes to the way you eat during pregnancy.
Because the System includes some raw greens (greens mix salad and daily green smoothie), I would personally suggest buying only organic greens and vegetables, and being sure to wash them thoroughly. If your diet did not previously consist of any raw fruits or vegetables, introduce them slowly – and again, ensure high quality.
You should be sure you are aware of any food allergies as well – the system includes nuts, eggs and fish. It is gluten and dairy-free, but allows for easy modifications and substitutions. As always, check with your doctor or health care provider before making any changes.
I want to start your eating guide but I'm diabetic. Will it work for me too? What about Fibromyalgia?
If you are currently taking prescription medication, it is important that you discuss any changes in your daily eating plan with your physician.
Because the Body Fuel System focuses on natural foods (such as natural, lean proteins and fibrous fruits and greens) and recommends gluten free, unprocessed grains, you may experience a natural reduction in blood sugar. You must discuss these changes with your physician so that they can oversee any necessary changes that need to be made in your current medications. Keep track of your blood sugar during the initial stages of the Body Fuel System.
The system is ideal for many physical ailments. The nutrients found in whole, unprocessed foods contain many anti-inflammatory benefits, vitamins, minerals and phytonutrients (such as antioxidants). Many aches and pains will lessen as your body is infused with the natural health benefits found in these foods.
What if I live somewhere other than the US, will I be able to buy all the food you recommend?
While I don't know exactly what foods you will have in your country or region, I will tell you that the information contained in the program applies everywhere and that the program is whole food based so that you could easily the recipes for a similar food (I've included a Swaps and Substitutions Bonus Guide to help make this easy).
Even in the United States, you might not find every ingredient exactly as it is written throughout the 6 weeks of groceries. The Food Swaps and Substitutions Guide will help you find just the right alternative wherever you are. You're not required to make the recipes exactly as I've written them, - feel free to change it up based on what's available, your preferences, or any allergies/intolerance you may have.
How do I access the program?
Once you make your purchase, the Betty Rocker system goes to work right away. It generates a secure password for you and emails you your personal login and password information. It sends this straight away to the email address you used when you made your purchase.
Your program is digital, and does not get shipped in the mail.
If you used Paypal to make your purchase, and there is a different email address associated with that account, it may end up somewhere other than where you expect it, so be sure to check!
If you don't see it within 5 minutes or so, it may have gone to spam, or junk, or an "other" box depending on your email service provider. Do a thorough search. If you can't find it, do reach out to my friendly customer support team, who is looking forward to helping you at support@thebettyrocker.com. They're online 7 days a week to assist.
We are more than happy to re-send your email, merge your email addresses if you've used more than one to make purchases in the past, or do anything to support you that we can.
Once you're logged in, you'll see your program and you can access it anytime, from any device you're on with your login and password!
Testimonial Support
Last Updated: August, 2019
Betty Rocker emails every purchaser of its program and asks them to participate in a survey related to their participation in its programs.
The surveys are conducted with a view toward determining the average or "typical" results of program participants.
Testimonials presented by The Betty Rocker, Inc. on social media, on its website and its marketing materials should be read with any understanding of what the "typical" customer experience is.
The following are the responses from a survey conducted by The Betty Rocker in June, 2019:
1,056 clients responded.
Not all survey respondents responded to every question presented.
Among those who responded, 99.4% (1,050/1,056) are female and 0.6% (6/1,056) are male.
1% (14/1,054) are in their 20s; 36% (383/1,054) are in their 30s; 48% (500/1,054) are in their 40s; 14% (143/1,054) are in their 50s, and 1% (14/1,054) are in their 60s or older.
Before finding Betty Rocker, 38% (395/1,053) were not exercising regularly; 24% (253/1,053) exercised once or twice per week; 30% (319/1,053) exercised 3 to 5 times per week; and 8% (86/1,053) exercised 5 or more times per week.
Before finding Betty Rocker, 51% (535/1054) described their eating habits as "mostly healthy"; 6% (65/1,054) described their eating habits as "not healthy"; 29% (303/1,054) as "occasionally healthy"; 9% (101/1,054) as "healthy"; and 5% (50/1,054) as "very healthy".
11% (115/1,047) of respondents purchased a Betty Rocker Meal Plan (7-Day Meal Plan, 30-Day Meal Plan or Body Fuel System). 58% (605/1,047) of respondents purchased a Workout Plan (90-Day Challenge, Home Workout Domination, Abs and Booty Challenge, Lioness). 31% (327/1,047) of respondents purchased both a Meal Plan and a Workout Plan (such as Rock Your Life).
When asked how far they reached in the program, 48% (507/1,055) stated that they used the entire program; 26% (275/1,055) used most of the program; 22% (231/1,055) used part of the program; and 4% (42/1,055) did not start the program.
When asked if they found the program useful, 54% (565/1,051) stated that they found the program "extremely useful"; 39% (407/1,051) found it "useful"; 3% (38/1,051) found it "not useful"; and 4% (41/1,055) did not use it.
When asked how the program compared to others they've tried, 53% (555/1,052) stated that the Betty Rocker program is "way better"; 17% (176/1,052) said it was "about the same"; 2% (27/1,052) said it was "worse"; and 28% (294/1,052) said they "haven't tried other programs".
When asked what they hoped to achieve with the program, 88% (924/1,056) said, "get more tones, and tighten up the body"; 67% (705/1,056) said, "lose body weight"; 46% (487/1,056) said, "eat healthier"; 31% (327/1,056) said, "become more educated about eating healthier"; 75% (788/1,056) said, "get stronger"; 57% (601/1,056) said, "feel more confident"; 50% (533/1,056) said, "make life easier by having a plan to follow"; and 8% (80/1,056) said, "do something healthy with a partner/roommate/family member".
Nearly 40% (419/1,057) of respondents said they took progress pictures during their program participation.
Of those that took progress pictures 80% (326/408) stated that they noticed changes.
When asked how many pounds they had wanted to lose when joining the program 19% (195/1,008) of respondents said 0-5lbs; 23% (234/1,008) said 6-10lbs; 16% (160/1,008) said 11-20lbs; 14% (137/1,008) said 20 or more lbs. 28% (282/1,008) stated that weight loss was not a goal.
When asked how many pounds the did lose, 54% (392/723) responded that they lost 0-5lbs; 17% (126/723) said 6-10lbs; 9% (65/723) said 11-20lbs; 7% (48/723) said 20lbs or more; and 13% (92/723) responded that they do not know how much weight they lost.
19% (194/1,004) of respondents measured how many inches they lost.
21% (38/184) of respondents lost 2 or more inches around their waist; 35% (65/184) lost 1-2 inches; 41% (76/184) lost 0-1 inches; and 3% (5/184) did not measure their waist.
12% (23/187) of respondents lost 2 or more inches around their hips; 35% (65/187) lost 1-2 inches; 42% (78/187) lost 0-1 inches; and 11% (21/187) did not measure their hips.
5% (10/188) of respondents lost 2 or more inches around their upper legs; 15% (29/188) lost 1-2 inches; 54% (101/188) lost 0-1 inches; and 26% (48/188) did not measure their upper legs.
1% (2/188) of respondents lost 2 or more inches around their upper arms; 11% (20/188) lost 1-2 inches; 49% (92/188) lost 0-1 inches; and 39%( 74/188) did not measure their upper arms.
22% (41/184) lost 4 or more inches overall; 21% (38/184) lost 2-4 inches; 22% (40/184) lost 0-2 inches; and 35% (65/184) did not measure overall inches.
44% (442/997) of respondents experienced a change in clothing size. 61% (260/429) dropped 1 clothing size; 28% (120/429) dropped 2 sizes; 7% (31/429) dropped 3 sizes; and 4% (18/429) dropped 4 or more sizes.
41% (402/973) would describe their eating habits as "healthy" after using the program; 20% (199/973) described them as "very healthy"; 12% (118/973) as "occasionally healthy"; less than 1% (2/973) as "not healthy"; and 26% (252/973) stated that eating healthier was not one of their goals.
When asked to rate their knowledge about eating healthier after using the program, 44% (427/977) of respondents describe their knowledge as "above average"; 16% (160/977) as "average"; less than 1% (8/977) as "below average"; and 39% (382/977) stated that becoming more educated about eating healthier was not one of their goals.
After using the program, 52% (510/974) of respondents describe their strength as "above average"; 37% (361/974) as "average"; 3% (26/974) as "below average; and 8% (77/974) stated that getting stronger was not one of their goals.
After using the program, respondents would rate their confidence as an average of 54 on a scale of 100 (889 responses).
Where having a plan to follow to make their life easier was a goal, 62% (606/974) of respondents said that the program made their life easier; 13% (130/974) said their life was about the same; and 24% (238/974) said that making their life easier was not one of their goals.
87% (842/969) said that doing the program with a friend/roommate/family member was not one of their goals; but 9% (83/969) said that it was and "it was a great experience!"
93% (906/975) of respondents said it is likely that they will continue to use the Betty Rocker program or use it again.
97% (975/1,007) of respondents would recommend Betty Rocker to friends and family.
Privacy Policy
Last Updated: February, 2021
The following Privacy Policy governs the online information collection practices of The Betty Rocker, Inc. ("we" or "us"). Specifically, it outlines the types of information that we gather about you while you are using the thebettyrocker.com, makefatcrychallenge.com, and all the various pages contained therein, including subdomains such as members.thebettyrocker.com (the "Site") and the ways in which we use this information. This Privacy Policy, including our children's privacy statement, does not apply to any information you may provide to us or that we may collect offline and/or through other means (for example, at a live event, via telephone, or through the mail).
Please read this Privacy Policy carefully. By visiting and using the Site, you agree that your use of our Site, and any dispute over privacy, is governed by this Privacy Policy. Because the Web is an evolving medium, we may need to change our Privacy Policy at some point in the future, in which case we'll post the changes to this Privacy Policy on this website and update the Effective Date of the policy to reflect the date of the changes. By continuing to use the Site after we post any such changes, you accept the Privacy Policy as modified.
How We Collect and Use Information
We may collect and store personal or other information that you voluntarily supply to us online while using the Site (e.g., while on the Site or in responding via email to a feature provided on the Site). The Site only contacts individuals who specifically request that we do so or in the event that they have signed up to receive our messaging, attended one of our events, or have purchased one of our products. The Site collects personally identifying information from our users during online registration and online purchasing. Generally, this information includes name and e-mail address for registration or opt-in purposes and name, postal address, and credit card information when registering for our events or purchasing our products. We also may collect gender, year of birth, zip code and country information.
We also collect and store information that is generated automatically as you navigate online through the Site. For example, we may collect information about your computer's connection to the Internet, which allows us, among other things, to improve the delivery of our web pages to you and to measure traffic on the Site. We do this via two main methods: 1. Server-side tracking, which means requests made to our server, and 2. Cookies, a standard feature found in browser software to enhance your experience with the Site. Cookies are small files that your web browser places on your hard drive for record-keeping purposes. Cookies are small files that your web browser places on your hard drive for record-keeping purposes. By showing how and when visitors use the Site, cookies and server-side tracking help us deliver advertisements, identify how many unique users visit us, and track user trends and patterns. They also prevent you from having to re-enter your preferences on certain areas of the Site where you may have entered preference information before. The Site also may use web beacons (single-pixel graphic files also known as "transparent GIFs") to access cookies and to count users who visit the Site or open HTML-formatted email messages.
We use the information we collect from you while you are using the Site in a variety of ways, including using the information to customize features; advertising that appear on the Site; and, making other offers available to you via email, direct mail or otherwise. We also may provide your information to third parties, such as service providers, contractors and third-party publishers and advertisers for a variety of purposes. Unless you inform us in accordance with the process described below, we reserve the right to use, and to disclose to third parties, all of the information collected from and about you while you are using the Site in any way and for any purpose, such as to enable us or a third party to provide you with information about products and services. If you do not wish your information to be used for these purposes, you must email or send a letter to the address listed at the end of this Privacy Policy requesting to be taken off any lists of information that may be used for these purposes or that may be given or sold to third-parties.
Please keep in mind that whenever you voluntarily make your personal information available for viewing by third parties online – for example on message boards, web logs, through email, or in chat areas – that information can be seen, collected and used by others besides us. We cannot be responsible for any unauthorized third-party use of such information.
Some of our third-party advertisers and ad servers that place and present advertising on the Site also may collect information from you via server-side tracking, cookies, web beacons or similar technologies. These third-party advertisers and ad servers may use the information they collect to help present their advertisements, to help measure and research the advertisements' effectiveness, or for other purposes. The use and collection of your information by these third-party advertisers and ad servers is governed by the relevant third-party's privacy policy and is not covered by our Privacy Policy. Indeed, the privacy policies of these third-party advertisers and ad servers may be different from ours. If you have any concerns about a third party's use of cookies or web beacons or use of your information, you should visit that party's website and review its privacy policy.
Some of our service providers may use cookies or other methods to gather information regarding your use of the Site, and may combine the information in these cookies with any personal information about you that they may have. The use of such tracking information by a third party depends on the privacy policy of that third party.
The Site also includes links to other websites and provides access to products and services offered by third parties, whose privacy policies we do not control. When you access another website or purchase third-party products or services through the Site, use of any information you provide is governed by the privacy policy of the operator of the site you are visiting or the provider of such products or services.
We may also make some content, products and services available through our Site or by emailing messages to you through cooperative relationships with third-party providers, where the brands of our provider partner appear on the Site in connection with such content, products and/or services. We may share with our provider partner any information you provide, or that is collected, in the course of visiting any pages that are made available in cooperation with our provider partner. In some cases, the provider partner may collect information from you directly, in which cases the privacy policy of our provider partner may apply to the provider partner's use of your information. The privacy policy of our provider partners may differ from ours. If you have any questions regarding the privacy policy of one of our provider partners, you should contact the provider partner directly for more information.
Be aware that we may occasionally release information about our visitors when release is appropriate to comply with law or to protect the rights, property or safety of users of the Site or the public.
Please also note that as our business grows, we may buy or sell various assets (e.g., in the course of a transaction like a merger, acquisition, bankruptcy, dissolution, or liquidation). In the unlikely event that we sell some or all of our assets, or one or more of our websites is acquired by another company, information about our users may be among the transferred assets.
How We Protect the Confidentiality of Personal Information
We protect the confidentiality and security of information we obtain in the course of business. We use commercially reasonable safeguards, such as industry-standard encryption technology, to help keep the information collected through the Site secure.
Despite these efforts to store personal information in a secure operating environment, we cannot guarantee the security of personal information during its transmission or its storage on our systems. Further, while we attempt to ensure the integrity and security of personal information, we cannot guarantee that our security measures will prevent third parties such as hackers from illegally obtaining access to personal information. We do not represent or warrant that personal information about you will be protected against, loss, misuse, or alteration by third parties.
International Transfers
We, as the owner of the Site, are based in the USA and operate the Site in accordance with applicable State and Federal laws of the USA. We make no claims that the Site or any of its content is accessible or appropriate outside of the USA. If you access the Site from outside the USA and/or transmit any information or data from outside the USA, you do so on your own initiative and are solely responsible for compliance with all local laws.
By providing us with your information, you acknowledge and agree that your information may be transferred outside of the country from which you are accessing the Site. Each of these countries has different privacy laws that afford varying levels of protection for personal information, and such laws may not be as comprehensive as those that exist in your country.
Accessing, Updating, or Deleting Personal Information
Depending on where you are located, you may have the right to access, update, or delete personal information about you. If you would like to exercise these rights, you may submit a request to support@thebettyrocker.com. We will promptly review all such requests in accordance with applicable law.
If you are a resident of California, please see the information below regarding California Residents for more information regarding your rights.
Google Analytics
We also use Google Analytics Advertiser Features to optimize our business. Advertiser features include:
Remarketing with Google Analytics
Google Display Network Impression Reporting
DoubleClick Platform integrations
Google Analytics Demographics and Interest Reporting
By enabling these Google Analytics Display features, we are required to notify our visitors by disclosing the use of these features and that we and third-party vendors use first-party cookies (such as the Google Analytics cookie) or other first-party identifiers, and third-party cookies (such as the DoubleClick cookie) or other third-party identifiers together to gather data about your activities on our Site. Among other uses, this allows us to contact you if you begin to fill out our check-out form but abandon it before completion with an email reminding you to complete your order. The "Remarketing" feature allows us to reach people who previously visited our Site, and match the right audience with the right advertising message.
You can opt out of Google's use of cookies by visiting Google's ad settings and/or you may opt out of a third-party vendor's use of cookies by visiting the Network Advertising Initiative opt-out page. For more information on Google Analytics' processing of your information, please see "How Google uses data when you use our partners' sites or apps."
Facebook
As advertisers on Facebook and through our Facebook page, we, (not Facebook) may collect content or information from a Facebook user and such information may be used in the same manner specified in this Privacy Policy. You consent to our collection of such information.
We abide by Facebook's Data Use Restrictions.
Any ad data collected, received or derived from our Facebook ad ("Facebook advertising data") is only shared with someone acting on our behalf, such as our service provider. We are responsible for ensuring that our service providers protect any Facebook advertising data or any other information obtained from us, limit our use of all of that information, and keep it confidential and secure.
We do not use Facebook advertising data for any purpose (including retargeting, commingling data across multiple advertisers' campaigns, or allowing piggybacking or redirecting with tags), except on an aggregate and anonymous basis (unless authorized by Facebook) and only to assess the performance and effectiveness of our Facebook advertising campaigns.
We do not use Facebook advertising data, including the targeting criteria for a Facebook ad, to build, append to, edit, influence, or augment user profiles, including profiles associated with any mobile device identifier or other unique identifier that identifies any particular user, browser, computer or device.
We do not transfer any Facebook advertising data (including anonymous, aggregate, or derived data) to any ad network, ad exchange, data broker or other advertising or monetization related service.
California Residents
This section applies to our collection and use of personal information, as defined under California law, if you are a resident of California.
Categories of personal information Collected, Used, and Disclosed
In accordance with California law, we collected the following categories of personal information within the preceding 12 months:
Identifiers such as your name, alias, email address, mailing address, IP address, and online identifiers;
Certain categories of personal information described in subdivision (e) of California Civil Code Section 1798.80;
Internet or other electronic network activity information, including information on your usage of our Website ("Usage Information");
Information used to create a profile about a consumer reflecting the consumer's preferences or behavior;
Electronic, audio, visual, thermal, olfactory, or similar information;
Commercial information, including records of products or services purchased or other purchasing histories; and
Professional or employment-related information.
We share each of these categories of personal information with our service providers to the extent necessary for them to facilitate our business purposes (including any purpose specified above).
Additionally, within the past 12 months, some of our online advertisers may have used and disclosed Usage Information collected automatically from the Service. This may be a "sale" as broadly defined under the CCPA. Therefore, we provide you the right to opt out of this "sale" of personal information as described, below.
Your California Privacy Rights
If you are a resident of the California, you may have the following rights:
Right to Know. You may have the right to request information on the categories of personal information that we collected in the previous twelve (12) months, the categories of sources from which the personal information was collected, the specific pieces of personal information we have collected about you, and the business purposes for which such personal information is collected and shared. You also have the right to request information on the categories of personal information which were disclosed for business purposes, and the categories of third parties in the twelve (12) months preceding your request for your personal information.
Right to Delete. You may have a right to request us to delete personal information that we collected from you.
Right to Opt-Out. You have a right to opt-out of certain disclosures of personal information to third parties, if such disclosures constitute a "sale" under California law. As noted above, in the past twelve (12) months we enabled advertisers to collect certain information from the Site, which the advertisers may use to improve their interest-based advertising networks. Regardless of whether this is a "sale," you may opt-out of interest-based advertising as described above.
If you would like to exercise your rights listed above, please contact (or have your authorized agent contact) us at support@thebettyrocker.com or 720-432-3522. When doing so, please tell us which right you are exercising and provide us with contact information to direct our response.
We must verify your identity before fulfilling your requests. If we cannot initially verify your identity, we may request additional information to complete the verification process. Any personal information you disclose to us for purposes of verifying your identity will solely be used for the purpose of verification.
You have a right not to receive discriminatory treatment by any business when you exercise your California privacy rights.
Children's Privacy Statement
This children's privacy statement explains our practices with respect to the online collection and use of personal information from children under the age of thirteen, and provides important information regarding their rights under federal law with respect to such information.
This Site is not directed to children under the age of thirteen and we do NOT knowingly collect personally identifiable information from children under the age of thirteen as part of the Site. We screen users who wish to provide personal information in order to prevent users under the age of thirteen from providing such information. If we become aware that we have inadvertently received personally identifiable information from a user under the age of thirteen as part of the Site, we will delete such information from our records. If we change our practices in the future, we will obtain prior, verifiable parental consent before collecting any personally identifiable information from children under the age of thirteen as part of the Site.
Because we do not collect any personally identifiable information from children under the age of thirteen as part of the Site, we also do NOT knowingly distribute such information to third parties.
We do NOT knowingly allow children under the age of thirteen to publicly post or otherwise distribute personally identifiable contact information through the Site.
Because we do not collect any personally identifiable information from children under the age of thirteen as part of the Site, we do NOT condition the participation of a child under thirteen in the Site's online activities on providing personally identifiable information.
If you are under 13 years of age, you are not permitted to submit personal information to us. If we find out you are under 13 years of age, we will immediately, upon notice, cancel your account and delete all of your personal information. If a parent becomes aware any of his/her children has submitted any personal information to us, please immediately notify us at support@thebettyrocker.com or at The Betty Rocker, Inc. 301 West Platt St STE A #23. Tampa, FL 33606
How do we store your information?
Your information is stored at the list server that delivers the Site content and messaging. Your information can only be accessed by those who help manage those lists in order to deliver e-mail to those who would like to receive the Site material.
All of the messaging or emails that are sent to you by the Site include an unsubscribe link in them. You can remove yourself at any time from our mailing list by clicking on the unsubscribe link that can be found in every communication that we send you.
Disclaimer
This policy may be changed at any time at our discretion so please review it periodically. If we should update this policy, we will post the material updates to this page on our Website. Unless otherwise indicated, any changes to this Privacy Policy will apply immediately upon posting to the Site.
If you have any questions or concerns regarding our privacy policy please direct them to: support@thebettyrocker.com or at The Betty Rocker, Inc., 301 West Platt St STE A #23 Tampa, FL 33606.
Terms of Service
The web sites www.thebettyrocker.com and www.makefatcrychallenge.com, all of the various pages contained therein, including subdomains (for example members.thebettyrocker.com, or shop.thebettyrocker.com), as well as your use of the products and services offered therein are maintained and operated by Betty Rocker, which is defined below.
Please read these Terms of Service ("Terms") carefully as they describe your relationship with us and govern your use of www.thebettyrocker.com, www.makefatcrychallenge.com and the products and services offered by us. These Terms will also govern your use of any other web sites that currently exist or may exist or be created by us in the future, associated widgets, mobile applications and other distribution platforms. (All of the foregoing shall hereafter be referred to as the "Site.")
Feel free to print a copy of these Terms for future reference.
We may from time to time amend these Terms. Those changes will be posted here and may also be communicated to you by any written contact method we have with you. However, these changes take effect on the date posted on our Site.
1. Legal Agreement
These Terms are a legal agreement between you and us and contain important information regarding your legal rights, remedies and obligations. By accessing, browsing or otherwise using the Site, you: (i) acknowledge you have read, understand, and agree to be bound by these Terms; (ii) agree to comply with all applicable laws, rules and regulations with respect to your use of the Site; and (iii) represent you are an adult and have the legal capacity to enter into contracts in the jurisdiction where you reside.
Our permitting you access to our Site is conditioned on your agreeing to all of the Terms, including your compliance with our policies, including our Privacy Policy, as well as our agreement to arbitrate individual disputes, instead of using class actions or jury trials.
The Site may not be used in any way that is not expressly permitted by these Terms and our related Privacy Policy found here.
IF YOU DO NOT AGREE TO THESE TERMS, YOU MAY NOT ACCESS, BROWSE OR USE OUR SITE, AND SHOULD DISCONTINUE YOUR ACTIVITIES IMMEDIATELY.
IF YOU ACCESS THE SITE, YOU ARE AGREEING TO THESE TERMS, OUR PRIVACY POLICY AND/OR ANY OF THEIR PARTS, AS UPDATED OR REVISED, FROM TIME TO TIME.
2. Definitions
"Betty Rocker," the "Company," "we," "us," or "our" includes The Betty Rocker, Inc., and its trustees, officers, directors, shareholders, employees, attorneys and agents (current and past) and any related individuals or entities.
Service or Services means any of the Site or other products or services provided or offered by us, including those described in these Terms, whether through a website owned, maintained or controlled by us, through a social network, a mobile application, on a cellular telephone or otherwise.
Content means all the content and materials that appear on the Site.
Lifetime: To the extent that you are "A Lifetime" customer or been afforded "lifetime access," you are entitled to use a program for so long as the program is made available by Betty Rocker.
3. You Must Be 18 Years Old To Use Our Site
We require an individual to be at least eighteen (18) years old to be a user on our Site. This Site is not directed toward children under 13 years of age, nor do we knowingly collect information about children under 13. If you are under 13 years of age, you are not permitted to submit personal information to us. If we find out you are under 13 years of age, we will immediately, upon notice, cancel your account and delete all of your Content. If a parent becomes aware any of his/her children has submitted any personally identifying information ("PII") to us, please immediately notify us at support@thebettyrocker.com or at The Betty Rocker, Inc. 301 West Platt St STE A #23, Tampa, FL 33606.
4. You Understand And Agree That Physical Exercise Is Strenuous.
This Site is intended for use only by healthy adult individuals. The Site is not intended for use by minors, pregnant women, or individuals with any type of health condition. Such individuals are specifically warned to seek professional medical advice prior to initiating any form of weight loss effort or regimen.
If you use this Site, you understand that physical exercise can be strenuous and can expose you to the risk of serious injury. As with all programs, techniques and materials related to health, exercise and fitness, we urge you to obtain a physical examination from a doctor before participating in any exercise activity.
You acknowledge that your use of our Site may present certain risks, and hereby assume any and all risks associated therewith, including, without limitation, the risk of physical or mental or emotional injury, minor and/or severe bodily harm, death, and/or illness, which arise by any means, including, without limitation: acts, omissions, recommendations or advice given by us. By using our Site, you hereby agree to voluntarily accept and assume any and all such risks as well as any risks not mentioned herein that are in any way associated with your use of our Site. You agree that by participating in physical exercise or training activities you do so entirely at your own risk.
5. You Understand And Agree That We Are Not Giving Health Advice
This site offers health, wellness, fitness, exercise and nutritional information and is designed for educational purposes only. The nutritional, exercise, and other information on this Site is not intended to be and does not constitute health care or medical advice and must not be used to make any diagnosis specific to you. We do not employ dietitians or any other health care professionals. You should not rely on this information as a substitute for, nor does it replace, professional medical advice, diagnosis or treatment. If you have any concerns or questions about your health, you should always consult with a physician or other health-care professional. Do not disregard, avoid, or delay obtaining medical or health-related advice from a health-care professional because of something you may have read on this site.
This Site makes no warranty of any kind, implied or express, that you will lose weight, build muscle, or otherwise receive any health benefits as a result of using our Site. Individual results will vary. Moreover, because fitness and nutritional research is always ongoing and developing and subject to disagreement in the field, we cannot make any assurances that the information provided in our Site will be up-to-date, accurate, or complete.
Your use of any information contained on this Site is solely at your own risk.
6. You Understand And Agree That Your Use Of The Site Is Restricted
You may access, browse and use the Site and its content only for limited purposes. Your use is limited to your personal, non-commercial use of the Site. If you are posting content on our Site, or submitting any material (including, without limitation, comments, blog entries, Facebook postings, photos and videos) to us via the Site, internet groups, social media venues, or to any of our staff via email, text or otherwise, you are representing: (i) that you are the owner of the material, or are making your posting or submission with the express consent of the owner of the material; and (ii) that you are thirteen years of age or older. In addition, when you submit, email, text or deliver or post any material, including photographs you are granting us, and anyone authorized by us, a royalty-free, perpetual, irrevocable, non-exclusive, unrestricted, worldwide license to use, copy, modify, transmit, sell, exploit, create derivative works from, distribute, and/or publicly perform or display such material, in whole or in part, in any manner or medium, now known or hereafter developed, for any purpose. The foregoing grant shall include the right to exploit any proprietary rights in such posting or submission, including, but not limited to, rights under copyright, trademark, service mark or patent laws under any relevant jurisdiction. Also, in connection with the exercise of such rights, you grant us, and anyone authorized by us, the right to identify you as the author of any of your postings or submissions by name, email address or screen name, as we deem appropriate.
You acknowledge and agree that any contributions originally created by you for us, including social media posts, shall be deemed a "work made for hire" when the work performed is within the scope of the definition of a work made for hire in Section 101 of the United States Copyright Law, as amended. As such, the copyrights in those works shall belong to Company from their creation. Thus, Company shall be deemed the author and exclusive owner thereof and shall have the right to exploit any or all of the results and proceeds in any and all media, now known or hereafter devised, throughout the universe, in perpetuity, in all languages, as Company determines. In the event that any of the results and proceeds of your submissions hereunder are not deemed a "work made for hire" under Section 101 of the Copyright Act, as amended, you hereby, without additional compensation, irrevocably assign, convey and transfer to Company all proprietary rights, including without limitation, all copyrights and trademarks throughout the universe, in perpetuity in every medium, whether now known or hereafter devised, to such material and any and all right, title and interest in and to all such proprietary rights in every medium, whether now known or hereafter devised, throughout the universe, in perpetuity. Any posted material which are reproductions of prior works by you shall be co-owned by us.
You acknowledge that Company has the right but not the obligation to use and display any postings or contributions of any kind and that Company may elect to cease the use and display of any such materials (or any portion thereof), at any time for any reason whatsoever.
You may access portions of the Site without purchasing anything or creating an account. There is, however, Content on this Site which is available only if you create an account or make a purchase. When any of the Services on the Site require you to open an account or otherwise provide user or registration information, including user name and password ("User Information"), you must complete the registration process by providing us with complete, truthful and accurate information. You are responsible for maintaining the confidentiality of your username, password and other information used to register and sign in to the Site, and you are fully responsible for all activities that occur under this password and username. Please immediately notify us of any unauthorized use of your account or any other breach of security by contacting us at support@thebettyrocker.com or at The Betty Rocker, Inc. 301 West Platt St STE A #23, Tampa, FL 33606. In the event you use the Site over any cellular/mobile devices, you hereby acknowledge that your carrier's normal rates and fees, such as excess broadband fees, will still apply. We cannot and will not be liable for any loss or damage arising from your failure to protect your password or account information.
When using the Site, you shall be subject to all displayed rules and policies. Such rules and policies are hereby incorporated by reference into these Terms. We may also offer other content and/or services that are governed by different Terms.
7. We Respect Your Privacy
To access certain features of the Site, we may ask you to provide certain demographic information including your gender, year of birth, zip code and country. In addition, if you elect to sign-up for a particular feature of the Site, such as chat rooms, web logs, or bulletin boards, you may also be asked to register with us on the form provided and such registration may require you to provide personally identifiable information such as your name and email address. You agree to provide true, accurate, current and complete information about yourself as prompted by the Site's registration form. If we have reasonable grounds to suspect that such information is untrue, inaccurate, or incomplete, we have the right to suspend or terminate your account and refuse any and all current or future use of the Site (or any portion thereof). Our use of any personally identifiable information you provide to us as part of the registration process is governed by the terms of our Privacy Policy.
We respect your privacy. Our Privacy Policy, located here, constitutes a part of these Terms and explains how we collect, use and protect your personal information. By accepting these Terms, you agree to our collection and use of your personal information as described in our Privacy Policy.
8. We Own Our Intellectual Property
Betty Rocker is the exclusive owner or licensee of all the Content, and of all related intellectual property rights therein, including, but not limited to, all copyrights, moral rights, trademark and patent rights (the "IP"). Our Content includes, but is not limited to, all features, functions, services, software, algorithms, designs, objects, documentation, know-how, code, data, art, graphics, animation, photographs, images, text, music, sound effects, audio and/or audio-visual elements, downloadable materials, look-and-feel, design, layout, organization, presentation, user interface, navigation and stylistic convention of the Site.
All trademarks, trade names, copyrights, logos and service-marks, whether or not registered (collectively, the "Marks") relating to or constituting our IP are our exclusive property. The Site and our Services and Content are protected by copyright, trademark, and other laws of the United States and other countries. Unauthorized use of any of the Marks is strictly prohibited by law. All third-party trade names, trademarks, logos and service marks, if any, that appear in or on the Site are the property of their respective owners.
You do not acquire any ownership interest in the IP or the Marks by accessing, browsing or otherwise using the Site. You may not reproduce, copy, modify, distribute, transmit, display, perform, publish or otherwise exploit, through any means or media, any of our IP or Marks. This Site and all the materials available on the Site are the property of us and/or our affiliates or licensors, and are protected by copyright, trademark, and other intellectual property laws. The Site is provided solely for your personal noncommercial use. You may not use the Site or the materials available on the Site in a manner that constitutes an infringement of our rights or that has not been authorized by us. More specifically, unless explicitly authorized in these Terms of Service or by the owner of the materials, you may not modify, copy, reproduce, republish, upload, post, transmit, translate, sell, create derivative works, exploit, or distribute in any manner or medium (including by email or other electronic means) any material from the Site. You may, however, from time to time, download and/or print one copy of individual pages of the Site for your personal, non-commercial use, provided that you keep intact all copyright and other proprietary notices.
You may establish a hypertext link to the Site so long as the link does not state or imply any sponsorship of your site by us or by the Site. However, you may not, without our prior written permission, frame or inline link any of the content of the Site, or incorporate into another website or other service any of our material, content or intellectual property.
We may prevent unauthorized use of the Site via technological means. You agree not to circumvent or attempt to circumvent these means. You agree that any attempted or actual circumvention, or otherwise unauthorized use, by you or anyone on your behalf will result, at minimum, in the termination of all your rights to our products and Services under these Terms.
The Digital Millennium Copyright Act of 1998 (the "DMCA") provides recourse for copyright owners who believe that material appearing on the Internet infringes their rights under the U.S. copyright law. If you believe in good faith that materials hosted by Company infringe your copyright, you, or your agent may send to Company a notice requesting that the material be removed or access to it be blocked. Any notification by a copyright owner or a person authorized to act on its behalf that fails to comply with requirements of the DMCA shall not be considered sufficient notice and shall not be deemed to confer upon Company actual knowledge of facts or circumstances from which infringing material or acts are evident. If you believe in good faith that a notice of copyright infringement has been wrongly filed against you, the DMCA permits you to send to Company a counter-notice. All notices and counter notices must meet the then current statutory requirements imposed by the DMCA; see http://www.loc.gov/copyright for details. Company's Copyright Agent for notice shall be support@thebettyrocker.com
9. Please Use Our Site Responsibly
The Site may contain bulletin board services, chat areas, news groups, forums, communities, personal web pages, calendars, and/or other message or communication facilities designed to enable you to communicate with the public at large or with a group (collectively, "Communication Services"). You agree to use the Communication Services only to post, send and receive messages and material that are proper and related to the particular Communication Service. Further, you agree that Your Use of the Site is solely for private and personal purposes. You further warrant and represent that you will not engage in any of the activities that expose you to civil and/or criminal liability.
We do not control the messages, information or files that you or others may provide through the Site. It is a condition of your use of the Site that you do not:
Restrict or inhibit any other user from using and enjoying the Site.
Use the Site to impersonate any person or entity, or falsely state or otherwise misrepresent your affiliation with a person or entity.
Interfere with or disrupt any servers or networks used to provide the Site or its features, or disobey any requirements, procedures, policies or regulations of the networks we use to provide the Site.
Use the Site to instigate or encourage others to commit illegal activities or cause injury or property damage to any person.
Gain unauthorized access to the Site, or any account, computer system, or network connected to this Site, by means such as hacking, password mining or other illicit means.
Obtain or attempt to obtain any materials or information through any means not intentionally made available through this Site.
Use the Site to post or transmit any unlawful, threatening, abusive, libelous, defamatory, obscene, vulgar, pornographic, profane or indecent information of any kind, including without limitation any transmissions constituting or encouraging conduct that would constitute a criminal offense, give rise to civil liability or otherwise violate any local, state, national or international law.
Use the Site to post or transmit any information, software or other material that violates or infringes upon the rights of others, including material that is an invasion of privacy or publicity rights or that is protected by copyright, trademark or other proprietary right, or derivative works with respect thereto, without first obtaining permission from the owner or rights holder.
Use the Site to post or transmit any information, software or other material that contains a virus or other harmful component.
Use the Site to post, transmit or in any way exploit any information, software or other material for commercial purposes, or that contains advertising.
Use the Site to advertise or solicit to anyone to buy or sell products or services, or to make donations of any kind, without our express written approval.
Gather for marketing purposes any email addresses or other personal information that has been posted by other users of the Site.
Company may host message boards, chats and other private/public forums on its Sites and on other platforms. Any user failing to comply with the terms and conditions of this Agreement may be expelled from and refused continued access to, the message boards, groups, chats or other such forums in the future. Company or its designated agents may remove or alter any user-created content at any time for any reason. Message boards, chats and other public forums are intended to serve as discussion centers for users and subscribers. Information and content posted within these public forums may be provided by Company staff, Company's outside contributors, or by users not connected with Company, some of whom may employ anonymous user names. Company expressly disclaims all responsibility and endorsement and makes no representation as to the validity of any opinion, advice, information or statement made or displayed in these forums by third parties, nor are we responsible for any errors or omissions in such postings, or for hyperlinks embedded in any messages. Under no circumstances will we, our affiliates, suppliers or agents be liable for any loss or damage caused by your reliance on information obtained through these forums. The opinions expressed in these forums are solely the opinions of the participants, and do not reflect the opinions of Company or any of its subsidiaries or affiliates.
Company has no obligation whatsoever to monitor any of the content or postings on the message boards, chat rooms or other public forums on the Sites. However, you acknowledge and agree that we have the absolute right to monitor the same at our sole discretion. In addition, we reserve the right to alter, edit, refuse to post or remove any postings or content, in whole or in part, for any reason and to disclose such materials and the circumstances surrounding their transmission to any third party in order to satisfy any applicable law, regulation, legal process or governmental request and to protect ourselves, our clients, sponsors, users and visitors.
10. To The Extent You Pay For Content, Please Read This
Some of the Content on our Site can only be viewed if you purchase it or pay for a meal plan or workout program. The details of these products and programs are available in various areas of the Site and allow you to purchase products, features or services.
Product/Service Pricing: All currency references on our website are in U.S. Dollars. For international customers, you will be billed in your local currency the equivalent of USD price based on the conversion rate at time of billing. Currency conversion rates are not within our control and may vary over time depending on market conditions.
Promotional offers are redeemable one time per customer. Promotions cannot be combined or "stacked" with other promotions. This includes existing promotional pricing e.g. Subscribe and Save.
We may, from time to time, modify, amend, or supplement our fees and fee-billing methods, and such changes shall be effective immediately upon posting on the pricing page, in these Terms, or elsewhere on the Site.
Please refer to the refund policy that is provided with the plan, program, or content that you have purchased. You understand and agree that we are only obligated to refund you as stated in the applicable refund policy.
Cancellation of Recurring Charges: If you purchase a program that has recurring monthly charges, you may cancel future billing and terminate your program participation by contacting us at support@thebettyrocker.com. Your request will be effective for the next billing cycle.
11. Third-Party Websites
The Site may contain links to websites of third parties. If you click these links, you will leave our Site.
These third parties and their websites are not under our control. We are not responsible for their content or operation. By providing links to these websites, we do not approve, warrant or endorse, or otherwise make any representation about them or their owners or operators, and do not assume any related responsibility or liability. You should exercise your own judgment in evaluating and using these websites. When you link to these websites, you become subject to their terms and conditions of use and privacy policies and should review them carefully before entering any such websites. We do not endorse these websites and our Terms and Privacy Policy do not apply to them.
You expressly release us from any and all liability arising from your use of any third-party website, service or content. You specifically agree that we are not responsible for any loss or damage of any sort resulting or arising from your dealings with those third-party websites and/or their providers.
12. Credit Card Processing
The payments for our Services are processed by a third party, using the third party's secure software. That third party is responsible for the processing of credit card payments and the storage of credit card information for the Site.
You expressly release us from any and all liability arising from the credit card processor's processing and storage of your credit card information.
13. Geographic Reach of the Site
We administer, control and operate the Site from Tampa, State of Florida, United States of America. The Site is accessible worldwide. However, some of its features or functions may not be available or appropriate for use outside of the United States and/or may not be available to all persons or in all geographic locations. We make no representation that the Site or our Content and/or Services are appropriate or authorized for use in all countries, states, provinces, counties, localities or any other jurisdictions. Your access and use of the Site may not be legal in your jurisdiction. If you choose to access, browse or use the Site, you do so on your own initiative and at your own risk, and you are responsible for compliance with all applicable laws if, and to the full extent that, such laws and restrictions are applicable. We reserve the right to limit, in our sole discretion, the provision of any feature or function of the Site to any person and/or geographic area. Any offer for any feature or function made on the Site is void where prohibited.
14. Our Liability Is Limited
AS A USER, YOU ACKNOWLEDGE AND AGREE THAT YOUR SOLE REMEDY FOR ANY PROBLEMS OR DISSATISFACTION WITH THE SITE IS TO TERMINATE YOUR ACCOUNT AND DISCONTINUE ALL USE OF THE SITE.
THUS, EXCEPT AS SET OUT BELOW, UNDER NO CIRCUMSTANCES, INCLUDING ANY BREACH OF CONTRACT, TORT, NEGLIGENCE, STRICT LIABILITY OR ARISING UNDER ANY OTHER LEGAL OR EQUITABLE THEORY WILL BETTY ROCKER, ITS SUBSIDIARY OR PARENT COMPANIES OR AFFILIATES, BE LIABLE FOR ANY DIRECT, INDIRECT, SPECIAL, EXEMPLARY, PUNITIVE, INCIDENTAL OR CONSEQUENTIAL DAMAGES THAT ARISE OUT OF OR IN CONNECTION WITH THE USE OF OR INABILITY TO USE THE SITE (INCLUDING WITHOUT LIMITATION USE OF OR RELIANCE ON INFORMATION AVAILABLE ON OR IN THE SITE OR OTHERWISE RELIED ON OR USED BY US IN DELIVERING THE SITE, AND/OR ANY INTERRUPTIONS, ERRORS, DEFECTS, MISTAKES, OMISSIONS, DELETIONS OF FILES, DELAYS IN OPERATION OR TRANSMISSION, NONDELIVERY OF INFORMATION, DISCLOSURE OF COMMUNICATIONS, AND/OR ANY OTHER FAILURE OF PERFORMANCE), OR FOR ANY CONTENT, INFORMATION, SOFTWARE, PRODUCTS OR SERVICES OBTAINED OR ACCESSED THROUGH THE SITE, EVEN IF ADVISED OF THE POSSIBILITY OF SUCH DAMAGES.
YOU SPECIFICALLY ACKNOWLEDGE AND AGREE THAT WE ARE NOT LIABLE FOR ANY DEFAMATORY, OFFENSIVE OR ILLEGAL CONDUCT OF ANY USER.
THIS SITE IS CONTINUALLY UNDER DEVELOPMENT AND COMPANY MAKES NO WARRANTY OF ANY KIND, IMPLIED OR EXPRESS, AS TO ITS ACCURACY, COMPLETENESS OR APPROPRIATENESS FOR ANY PURPOSE.
IN NO EVENT SHALL THE TOTAL LIABILITY OF BETTY ROCKER TO YOU FOR ALL DAMAGES, LOSSES AND CAUSES OF ACTION EXCEED, IN THE AGGREGATE, THE AMOUNT PAID BY YOU TO US FOR YOUR USE OF THE SITE DURING THE THREE (3) MONTHS IMMEDIATELY PRECEDING YOUR CLAIM.
Some jurisdictions do not allow the disclaimer of implied warranties, so the foregoing disclaimers may not apply to you.
Some states or jurisdictions do not allow the exclusion or limitation of consequential or incidental damages and, in such states or jurisdictions, our liability shall be limited to the fullest extent permitted by law.
If any particular type of damage cannot be waived or disclaimed under the law, then the remainder of the disclaimer will remain valid and continue to disclaim every other form of damage that may be disclaimed under the law.
15. Procedure for Making Complaints
If you believe that your rights, or the rights of a third party, are being violated in any way by any content accessible on or through the Site, including copyrights, please contact us at support@thebettyrocker.com or at The Betty Rocker, Inc. 301 West Platt St STE A #23, Tampa, FL 33606.
16. Statute of Limitations
You and we agree that, regardless of any statute or law to the contrary, any claim or cause of action arising out of or related to our Site, or our Content and/or Services, Terms and/or Privacy Policy must be filed within one (1) year after such claim or cause of action arose or be forever barred.
17. Assignment
You agree that we may assign any of our rights, and/or transfer, sub-contract or delegate any of our obligations, under these Terms. You may not transfer or assign your rights and obligations under these Terms to any third party without our prior written consent.
18. Modifications
We reserve the right to modify these Terms and/or any other guidelines or policies affecting the Site at any time, and such revisions will become effective upon the earlier of (i) posting of the revisions to the Site, or (ii) distribution of the revisions by electronic mail. For this reason, please visit this page on a regular basis and check the "Last Updated" date at the top of these Terms to ensure you are familiar with the most recent version of these Terms. Your continued use of the Site after the effective date of the revisions signifies your acceptance of any such revisions. You will have no claim, complaint or demand against us for applying such changes or for failures incidental to such changes.
19. Termination
You may discontinue your use of our Site at any time without informing us. We may, without prior notice, change the Site and any of our Content and/or Services, stop providing them or any of their features to you or to users generally, or create usage limits for our Site. We may permanently or temporarily terminate or suspend your access to our Site without notice and without liability for any or no reason, including if, in our sole determination, you violate any provision of these Terms. In particular, we may immediately terminate or suspend any Account that has been flagged for repeat infringement of any Marks or violation of any other laws or our Terms and/or Privacy Policy.
Upon termination of your access to or ability to use our Site, including but not limited to suspension of your Account, your right to use or access any Service and/or any Content will immediately cease. All provisions of this Agreement that by their nature should survive termination, shall survive termination, including, but not limited to, ownership provisions, warranty disclaimers, limitations of liability, the dispute resolution (arbitration) and class waiver provisions. Termination of your access to and use of our Site shall not relieve you of any obligations arising or accruing prior to such termination or limit any liability which you otherwise may have to us or any third party.
On termination of your Account or upon your deletion of any particular Service or Content, you acknowledge and agree that: (a) caching of, copies of, or references to the Content may not be immediately removed; and (b) such removed Content may persist in backups (not available to others) for reasonable periods of time. You agree to release and indemnify us from all claims related to the retention of deleted Content.
20. Indemnity
You agree to defend, indemnify and hold harmless us and our employees, contractors, agents, professional advisers, members, officers and directors, from and against any and all claims, damages, obligations, losses, liabilities, costs or debt, and expenses (including but not limited to actual attorney's fees and costs) arising from: (i) your use of and access to the Site, including any data or Content transmitted, submitted, viewed, or received by you; (ii) your violation of any provision of these Terms and/or our Privacy Policy, including your breach of any of the representations and/or warranties contained in these Terms; (iii) your violation of any third party right, including any right of privacy or intellectual property rights; (iv) your violation of any applicable law, rule or regulation; (v) any claim or damages that arise as a result of any of your Content or any that is submitted via your Account; and/or (vi) any other party's access and use of the Site and any of the Site's Services and/or Content with your unique username, password or other appropriate security code.
You hereby agree that we shall have the sole right and obligation to control the legal defense against any such claims, demands, or litigation, including the right to select counsel of our choice and to compromise or settle any such claims, demands, or litigation.
21. Released Parties
To the fullest extent permitted by law, you release us and any of our trustees, members, directors, officers, shareholders, employees, representatives, consultants, attorneys, agents, suppliers, distributors, licensees and/or licensors from any and all responsibility, liability, claims, demands, and/or damages (actual and consequential) of every kind and nature, known and unknown, arising out of or in any way connected with the following: (i) disputes between users, including those between you and other users; (ii) third-party sites and services, including Content found on such sites and services; (iii) disputes concerning any use of or action taken using your Account; and (iv) claims relating to the unauthorized access to any data communications or Content stored under or relating to your Account, including unauthorized use or alteration of such communications or your Content.
You further waive any and all benefits and rights that would otherwise accrue to you by reason of the provisions of any federal or state statute or principle of common law of any state of the United States, or any political entity or nation, province or local law or regulation that may govern this release, which statute, regulation, law or principle.
22. Governing Laws
You agree the laws of the United States of America and, more specifically, the laws of the State of Florida, without regard to any principles of conflicts of laws, will govern these Terms, your use of the Site, and all matters relating to your access to, and/or use of, the Site, including all disputes between you and us. You also agree that: (i) the Site shall be deemed solely based in Florida; and (ii) the Site shall be a passive site that does not give rise to personal jurisdiction over us, either specific or general, in any jurisdiction other Florida.
23. Dispute Resolution
Any dispute, claim or controversy arising out of or relating to the Site, our Privacy Policy, and these Terms, as well as any claim relating to the interpretation or validity of this Agreement, including but not limited to the determination of the scope or applicability of this agreement to arbitrate, shall be brought and be determined by final, binding arbitration in Tampa, Florida, before one arbitrator. The arbitration shall be administered by JAMS pursuant to its arbitration rules. These rules may be found at https://www.jamsadr.com/adr-rules-procedures.
You and we waive our respective rights, if any, to bring any claim that is subject to this arbitration provision as a class action or otherwise on a representative basis. In the event this provision is held unenforceable and the matter is permitted to proceed in Arbitration as a class or representative action, then the entirety of this arbitration agreement (including all subparts) shall be void and of no further effect, and either party may proceed to pursue the action in court. Notwithstanding the foregoing binding arbitration procedure, either party may bring an individual action in small claims court (provided the claim otherwise qualifies for such a program) as an alternative to proceeding with arbitration.
You may elect to opt out (exclude yourself) from the final, binding arbitration procedure and the class action waiver specified in these Terms by doing the following: Within 15 days of your first accessing the Site, you must send a letter to us at: The Betty Rocker, Inc., 301 West Platt St STE A #23, Tampa, FL 33606, specifying (1) your name, (2) your IP address(es), (3) your email address, (4) your mailing address, and (5) your request to be excluded from the final, binding arbitration provision and class action waiver specified in these Terms. You are not required to send the letter by certified mail, return receipt requested or overnight courier, but it is recommended that you do so. Your request to be excluded will only be effective and enforceable if you can prove the request was postmarked within the applicable 15-day deadline.
24. Alternative Jurisdiction
If any court of competent jurisdiction finds these arbitration and/or class action waiver provisions invalid or inapplicable, you agree to the exclusive jurisdiction of the federal and state courts located in Tampa, Florida, and the related appellate courts, in any related action or proceeding. Further, you irrevocably submit to the exclusive jurisdiction of, and venue in, the state and federal courts in Tampa, Florida, and the related appellate courts, in any related action or proceeding and agree shall to not raise any claims as to Tampa, Florida being an inconvenient forum.
25. Waiver
Our failure to enforce any rights or provisions of these Terms shall not be deemed a waiver or relinquishment of such rights or provisions. Any waiver of any right or provision of these Terms must be in writing.
26. Severability
If any part of these Terms is determined to be invalid or unenforceable under applicable law, including the warranty disclaimers and liability limitations stated elsewhere herein, then the invalid or unenforceable provision(s) will be deemed superseded by a valid, enforceable provision that most closely matches the intent of the original provision, and the remainder of these Terms shall continue in full effect.
27. Entire Agreement
These Terms shall be deemed to include all other notices, policies, disclaimers and other terms and conditions contained in the Site, including our Privacy Policy; provided, however, these Terms shall prevail in the event of a conflict with any such other documents. Any rights not expressly granted in these Terms are reserved to us.
These Terms constitute the entire agreement between you and us and supersede all prior or contemporaneous communications and proposals, whether electronic, oral or written, between you and us, with respect to your use of the Site and all matters relating to your access to, and/or use of, the Site, our Services and our Content.
28. Electronic Record keeping
A printed version of these Terms, our Privacy Policy, and of any notice given in electronic form shall be admissible in any and all judicial, arbitration, or administrative proceedings based upon or relating to these Terms to the same extent as other business documents and records originally generated and maintained in printed form.
29. Miscellaneous
No party, nor any of the parties' respective attorneys, shall be deemed the drafter of this agreement for purposes of interpreting any provision hereof in any judicial or other proceeding that may arise between the parties.
These Terms and the rights, benefits and obligations contained herein are fully assignable by us and will be binding upon and inure to the benefit of our successors and assigns.
Except as otherwise expressly provided in these Terms, there shall be no third party beneficiaries to this agreement.
The headings in these Terms are for convenience only and have no legal or contractual effect.
We may terminate these Terms for any or no reason at any time by notifying you through a notice on the Site or by any other method of communication provided elsewhere herein. Any such termination will be without prejudice to our rights, remedies, claims, or defenses hereunder.
"Include," "Includes," "Including," "include," "includes," and "including" herein mean including without limitation.
These Terms and your use of the Site, including the submission of Content in or onto the Site, do not, and shall not be construed as creating any relationship, partnership, joint venture, employer-employee, agency, or franchisor-franchisee relationship in any way and/or of any kind between the parties hereto. Your use of the Site is intended for your personal enjoyment and benefit, and the provision of the Site to you (subject to your compliance with these Terms and our Privacy Policy) constitutes the sole and sufficient consideration that you are entitled to receive for any Content or other contributions you have made to us and our products and Services.
30. Questions?
You may contact us concerning any question about the Site or these Terms at support@thebettyrocker.com or at The Betty Rocker, Inc. 301 West Platt St STE A #23, Tampa, FL 33606.